Wellness center, SPA, fitness center at Hotel Piazza Borsa
We take care of our guest in every moment.
An entire floor finely designed to create a cozy and welcoming place for each client who wants to end his/her day relaxing in a dedicated spot. Our staff allow to get advantage of a wellness path as well as a relaxing massage surrounded by suffused music.
Sauna, Jacuzzi, our termal area, couple massages and path are the key of our wellness area for our
guests.
The SPA is open also for non-hotel guests and upon availability.
Booking is requested.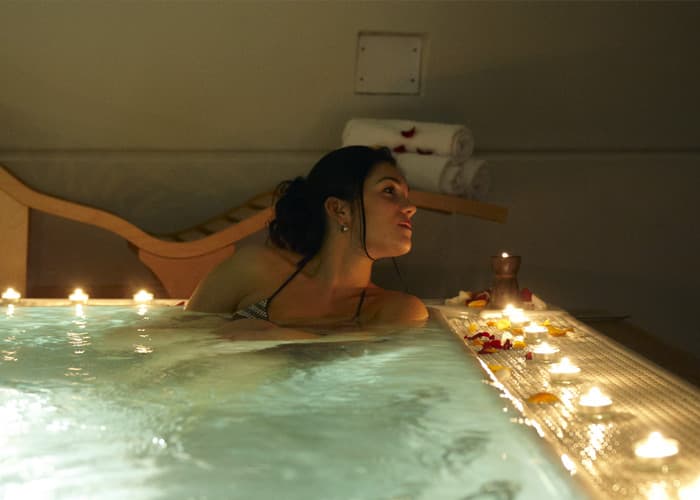 An hotel with fitness center for an holiday without avoiding tasty cousine.
Modern and innovative Technogym equipment, jointly with the must-have of aerobic training are in Grand
Hotel Piazza Borsa Gym, in Palermo. It is born as part of a broaden wellness project which includes both the
SPA and the bar with its healthy cocktails.